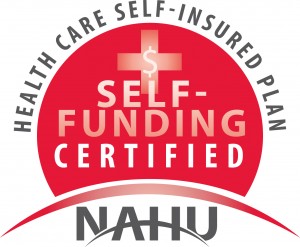 Waugh Agency, LLC is pleased to announce that agency owner Matt Waugh recently acheived the National Association of Health Underwriters (NAHU) Certified Self Funding Professional accreditation.
Historically, employers have turned to self funded health plans when traditional insurance programs failed to meet their cost expectations. The many thousands of employers in the U.S. who have implemented self insured medical programs later discovered the other advantages such as coverage flexibility and client-specific benefit plan administration. Self funding is one of the most effective ways employers can control the rising costs of healthcare coverage.
Self funded health insurance in the ACA era
The passage of the Patient Protection and Affordable Care Act (PPACA, or ACA) has brought a new focus on self funding especially for smaller groups that may not have considered using it in the past or did not have access to self funded options. This is because some of the provisions of the ACA do not apply to self funded plans, and neither do some premium taxes.
PPACA COMPLIANCE FOR SELF FUNDED GROUP HEALTH INSURANCE PLANS

Self Funded Don't Have to Do

Self Funded Do Have to Do

•Community Rating

•Essential Health Benefits

•Metal Level Plans

•Deductible Limits

•Exchanges

•MLR

•National Premium Tax

•105H Non-Disc. Rules

•Employer Mandate

•Employer Reporting

•Out of Pocket Limits

•Reinsurance Fee

•PCORI

•SBC

•No Lifetime/Annual Limits

•90 Day Waiting Period Max

•Auto-Enrollment
Contact Waugh Agency, LLC to find out if a self funded health plan is right for your business
You may also call (413)527-2738, or e-mail us at [email protected]