Understanding Medicare Part D Prescription Drug Plans
Many clients have questions about exactly how Medicare Part D Prescription Drug Plans work.  The figure below summarizes the 2016 Standard Medicare Part D benefits, the minimum coverage that all Part D plans must contain.  Some plans may offer enhanced coverage, for additional premium.  For example, many plans will reduce or eliminate the Standard Medicare Part D $360 deductible.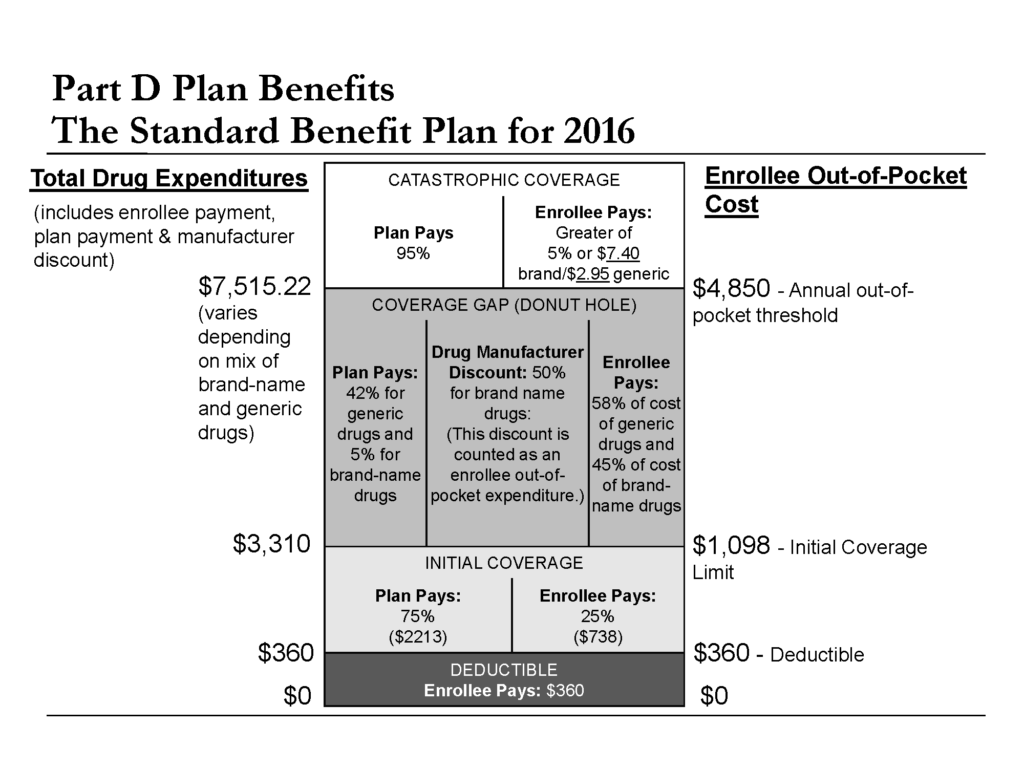 Why choose Waugh Agency to assist with your Part D plan?
We will run a comparison of all available Medicare Part D prescription drug plans, using your list of medications to determine which plan is best suited to your needs.  We will asses whether or not you may qualify for premium assistance  via Prescription Advantage (MA program which helps pay Medicare Part D Prescription Drug Plan costs), and other cost savings programs.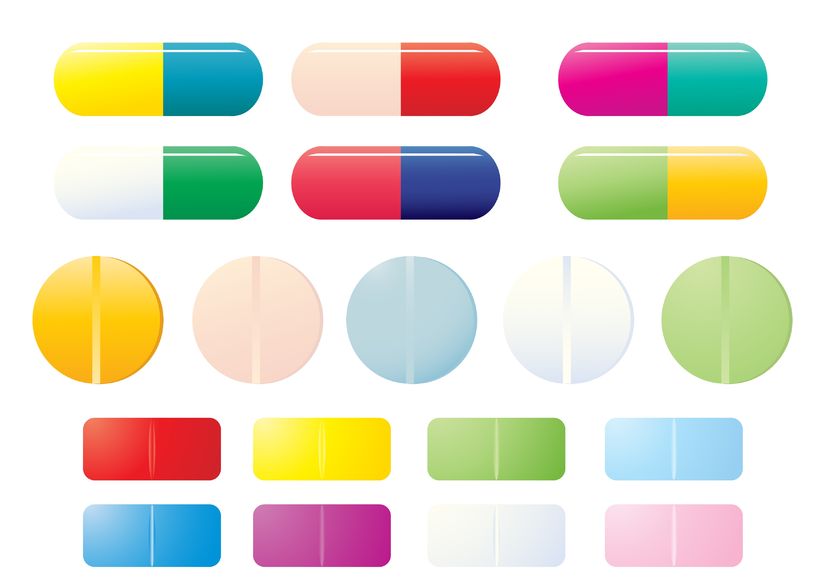 Waugh Agency is an 
AHIP
 Certified, State Division of Insurance licensed insurance agency, located in Easthampton, Massachusetts.  We serve clients throughout all of
Massachusetts (Boston, North Shore, South Shore, Worcester, Cape Cod, Western Mass).
Even with a Medicare Part D Plan, I am worried about the cost of drugs, is there any extra help available?
Prescription Advantage is a state-sponsored prescription drug insurance plan for Massachusetts seniors and disabled residents. For people on Medicare, Prescription Advantage helps pay Part D Prescription Drug Plan costs. For people not on Medicare, the program provides primary prescription drug coverage.  For more information visit the
Prescription Advantage website.