Last week, the U.S. Department of Health & Human Services announced a pilot program in Massachusetts and 18 other States creating Accountable Care Organizations (ACOs).  In MA alone, the ACOs will coordinate service for more than 150,000 Medicare patients.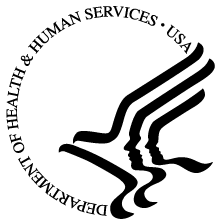 Under the ACO model, physicians and hospitals are paid on a population based budget rather than a fee per service (as in most HMOs, and PPOs).  The creation of ACOs is a key facet of the 2010 Affordable Care Act, the comprehensive national health reform law that includes the individual mandate, healthcare exchanges, and patient safety programs.
According to this article from the Boston Globe, ACOs  "will provide financial incentives for health care providers to give better care at lower cost", which would benefit both patients and providers.  The HHS estimates this pilot program of 32 ACOs will save up to $1.1B in the 19 participating States, over five years.
The Medicare ACO pilot program starts Jan. 1, 2012.  Insurance carriers, and the Federal Government want to bring ACOs into the non-retiree market.  Blue Cross Blue Shield of MA, for example, has been experimenting with an ACO model for one of it's payment networks since 2008.
Read the full HHS press release.